New Feature: Event Quick Launch!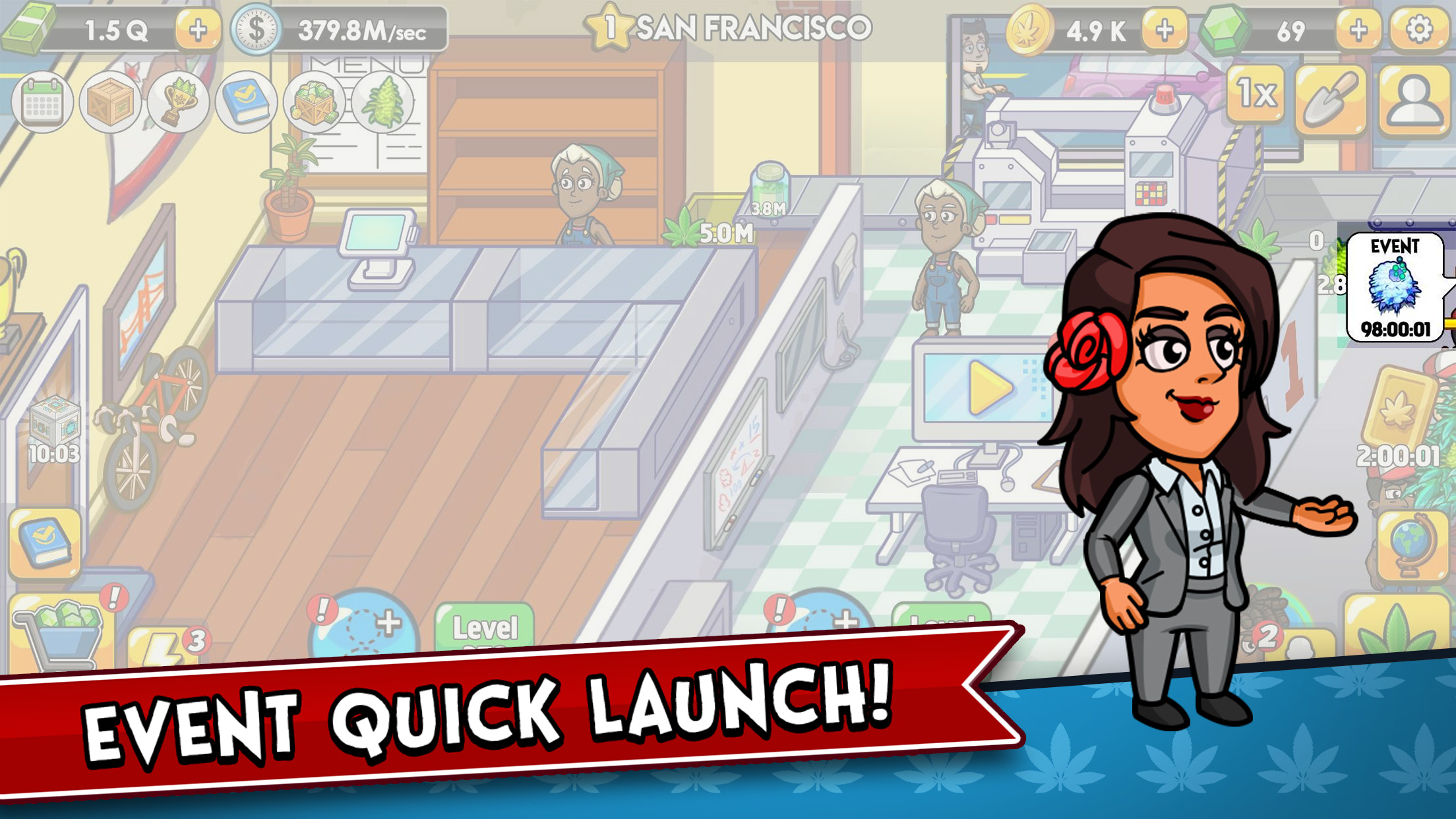 Join the Event from any Location!
Entrepreneurs can now Join the Event from any location they are currently managing! Tap the button on the right to earn the Limited Event Strain and other great prizes!
Update to the Latest Version Now!
As always the latest version includes server stability changes as well as general improvements to the game!
New art added to make it easier to differentiate between items.
Improved Notification messaging.
Performance improvements to the Ad system.
See you in game Entrepreneurs!
Contact:
support@metamoki.com
press@metamoki.com
@Metamoki