Weed Inc: November Game Update

New Location: The Moon!
It's time to take one giant leap for weed kind!
Growers who have progressed far enough in Europe can command the crew of the Apollo 420 and unlock the launchpad, giving you access to grow on the moon!
Explore 5 new lunar locations on the moon like Tranquility Base, Fra Mauro, and Ocean of Storms
Collect 15 new space themed strains like Dark Side. Blue Alien, Red Dwarf, and Kryptonite.
Unlock 15 new managers with unique abilities to help you grow better than ever.
New Feature: Game Alerts!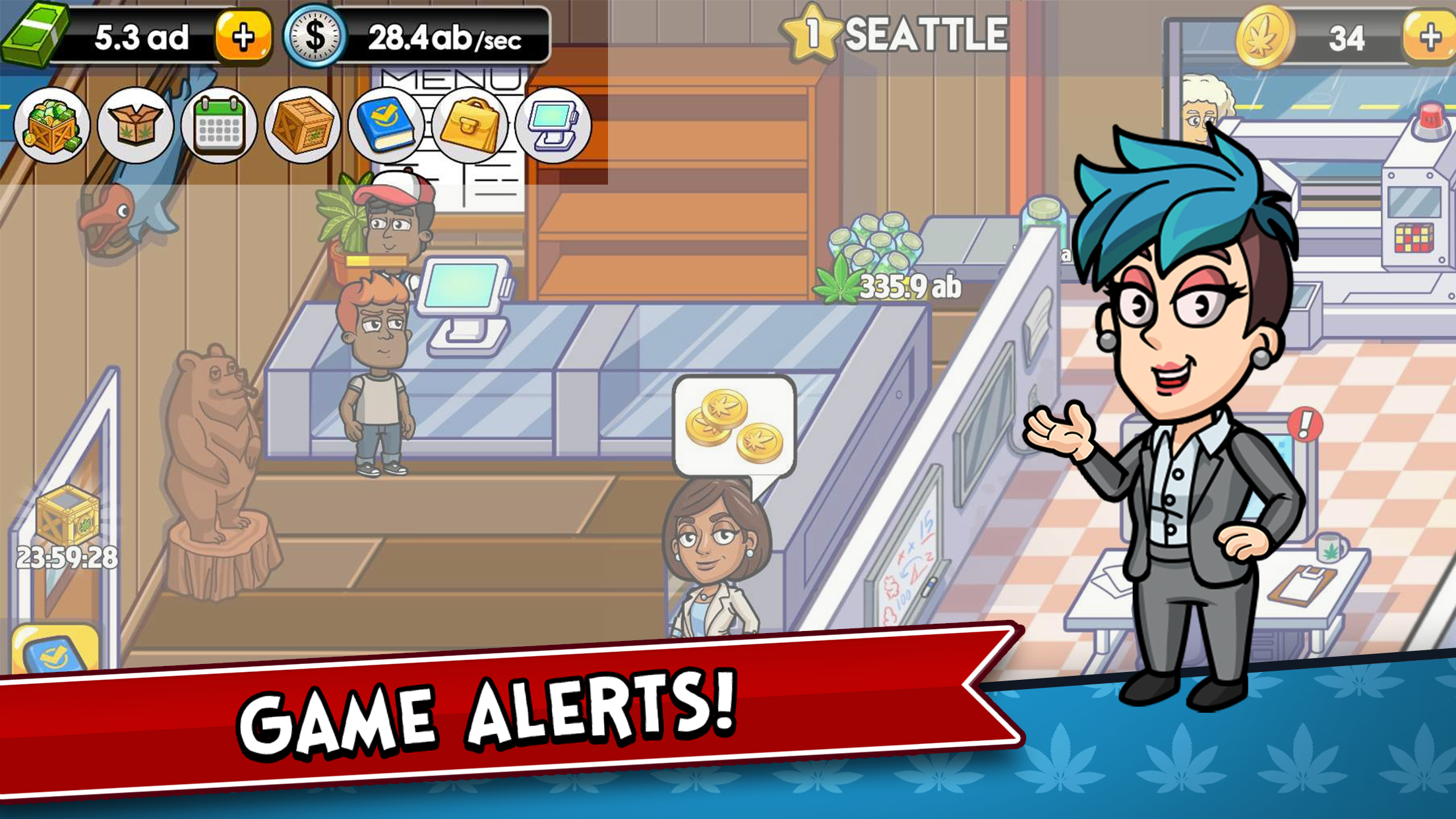 Alerts have been added to better help players!
Look underneath your profits for Alerts that help you fix bottlenecked rooms, collect daily rewards that are available, and much more!
New Feature: Auto-Arrange!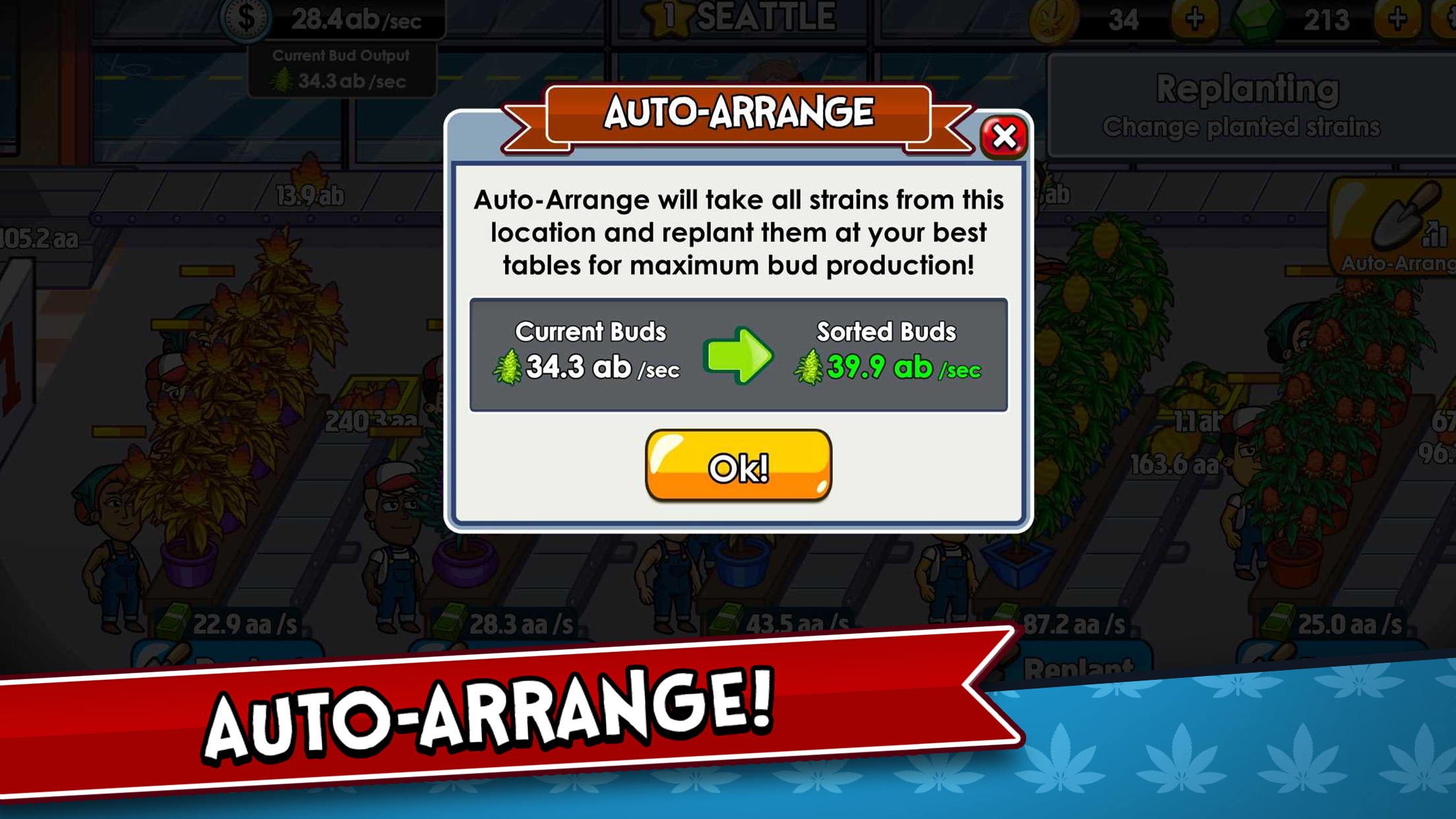 Auto-Arrange now replants your Strains in the most profitable configuration.
Make sure to auto-arrange your plants in every location to maximize your profits!

Contact:
support@metamoki.com
press@metamoki.com
@Metamoki